Offering a wide range of Embroidery Backing Paper, Water Soluble Film, Woven Fusible Lining and Interlining, Non Woven Fusible Interlining, Polyester Backing Paper (Paper Foam), Mobilon Tape, Felt Fabrics, Needle Punch Fabrics, Paper Stocklot, Collar Pasting, Belt Patti Paper, Non Woven Rolls, Paper for Collar, Paper for Belt Rolls, etc.
HANGER FOAM COVERS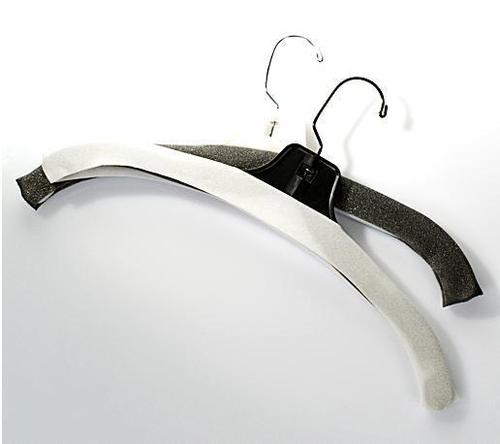 HANGER FOAM COVERS
Product Code : ST 401
Brand Name : STAR
HANGER FOAM COVERS

OUR HANGER FOAM COVERS STRETCH TO FIT ANY 17 " - 18 " HANGER . THEY ARE DESIGNED TO PREVENT GARMENT SLIDING FROM THE HANGER AND GIVE THEM PROPER SUPPORT . FOAM COVERS ARE AVAILABLE IN TWO COLORS WHITE AND BLACK .